Theresa May to face hostile Commons as Brexiteers meet EU negotiator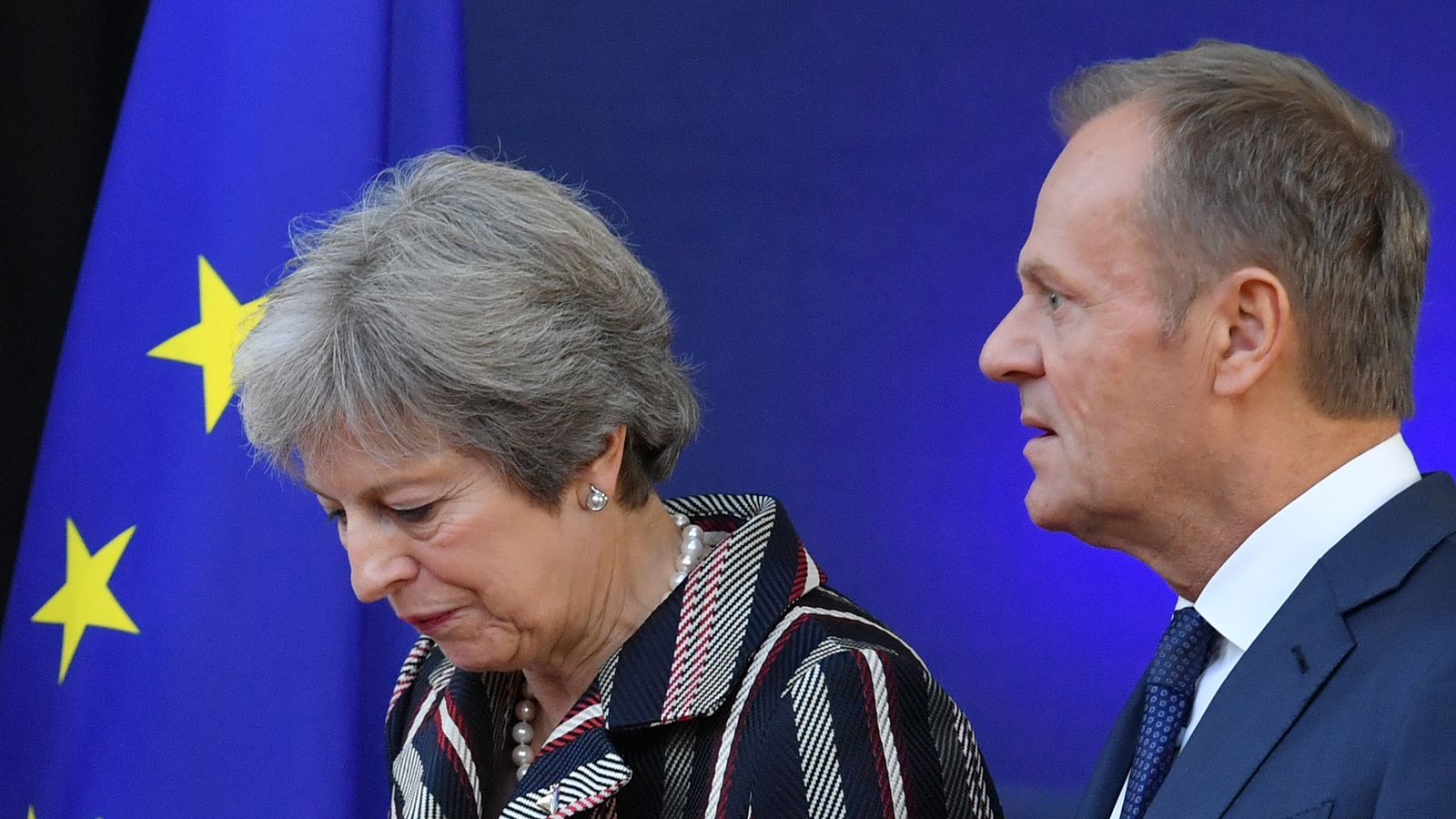 By Greg Heffer, political reporter
Leading Brexiteers have denied undermining Theresa May by travelling to meet the EU's chief negotiator to push their Irish border plan.
Former cabinet ministers Iain Duncan Smith and Owen Paterson made a trip to Brussels on Monday to meet European Commission official Michel Barnier.
It came as the prime minister prepared to tell MPs 95% of the UK's divorce agreement with the EU is now settled, ahead of what could prove to be a hostile reception in the House of Commons on Monday.
Mr Duncan Smith and Mr Paterson met Mr Barnier together with ex-Northern Ireland first minister David Trimble, who backs their plan.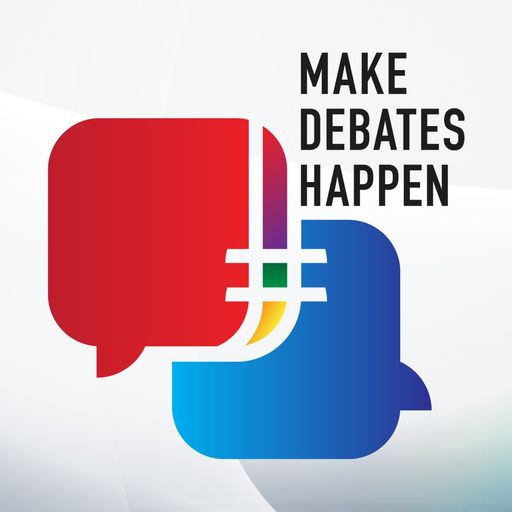 Sign up to leaders' debates campaign
Sky News is calling for the creation of an independent Leaders' Debates Commission to oversee television debates
They used the meeting to present the proposals for avoiding a hard border on the island of Ireland after Brexit, but without tying the UK closely to the EU's single market or customs union.
The plan was dismissed as "dreamland stuff" and "simplistic and ignorant" by Dublin when it was first published by the European Research Group (ERG) of Conservative eurosceptics, which Mr Paterson and Mr Duncan Smith are members of, in September.
Speaking after the meeting, Mr Paterson claimed "using existing techniques, existing processes, and all within existing EU law, we can continue to trade pretty well seamlessly across all borders without damaging the integrity of the EU customs union and single market, which is obviously fundamental to them".
He described the meeting with Mr Barnier as "long and constructive" but stressed the ERG are "negotiating on behalf of our government".
Mr Duncan Smith said: "The government negotiates, we're just here to present a paper — which we did — and have a constructive discussion — which we had — and we're now going back and we'll talk to the government about it."
Denying the trip had undermined Mrs May, the former Tory leader added: "I think this is all within a par of what the government says they want to achieve which is, ultimately, leave on the best terms and the best arrangements."
"Are you undermining the prime minister?"

Iain Duncan Smith says @theresa_may has his "full support" and the ERG's #Brexit ideas are all within a "par" of what the government wants to achieve.

Follow the latest on #Brexit here: https://t.co/wkVfK4U6Yz pic.twitter.com/0EHs77PTWj

— Sky News Politics (@SkyNewsPolitics) October 22, 2018
Mr Duncan Smith also added his voice to those criticising anonymous Tory MPs who have used violent imagery in discussions about the prime minister's future.
Mrs May has recently been advised by unnamed Conservatives she is entering "the killing zone" and to "bring her own noose" to a crunch meeting with MPs on Wednesday.
"Whoever did that needs to have the fullest weight of the Conservative Party on them," Mr Duncan Smith said.
"It has nothing to do with our politics, it has nothing to do with this issue."
Mr Barnier has made meeting various groups of UK MPs a feature of the Brexit negotiating process, having previously met senior Labour figures as well as leading pro-Remain campaigners.
Article source: "https://news.sky.com/story/theresa-may-to-face-hostile-commons-as-brexiteers-meet-eu-negotiator-11532452"